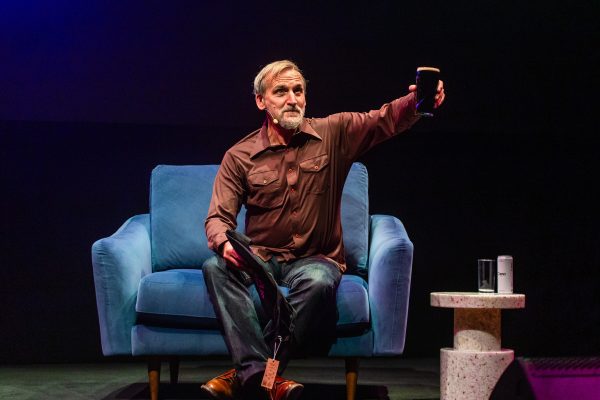 LIFI23 Arts And Culture: For The Many, Or The Few?
Class and socio-economic background are recognised as barriers to opportunity (Let's Create, Arts Council England). The recent sea of change in funding for the country's creative industries, compounded by the impact of COVID-19 on theatres highlights the difference between the rhetoric and reality.
Comparatively, a move away from London for the national broadcasters whilst seeing more people like 'us' on our TV screens is a catalyst for change.
Christopher Eccleston shared his story as a working-class actor and the need to keep voices such as his, alive across the arts and cultural scene, and why this is fundamental to society at large.
Panellists: Christopher Eccleston, Lisa Holdsworth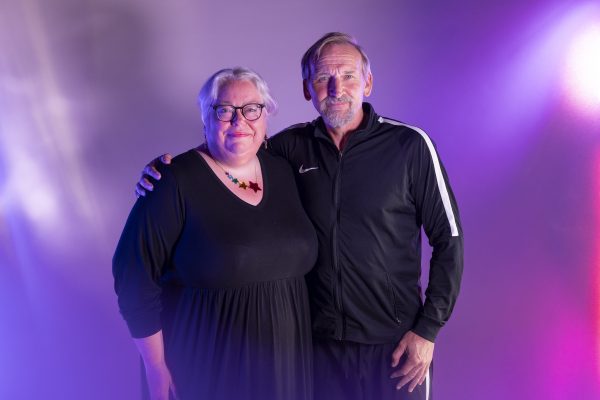 Top 5 Takeaways
It's not Christopher Ecclestone's first time at Leeds Playhouse, in 2002 he performed as Hamlet, which he described as "the greatest moment of my stage career". 

Christopher feels like it's his job to "help working-class children leave behind imposter syndrome".

Out of 3000 applicants to the Performance Foundation Course at Salford Tech, Christopher was one of the 28 people who got accepted. 

The actors' strike left behind a huge "$5bn hole in the American economy".

42% of BAFTA winners were privately educated and only 8% of people from working-class backgrounds are working in the arts today.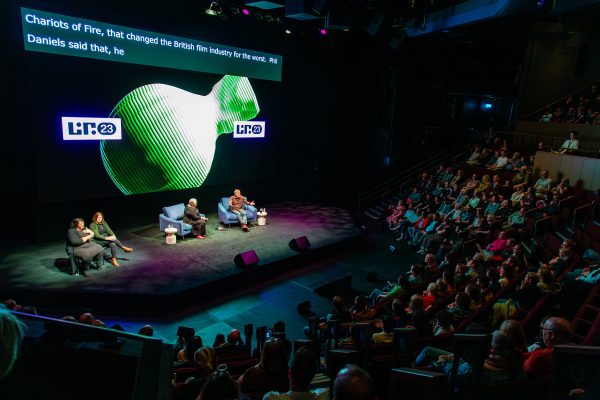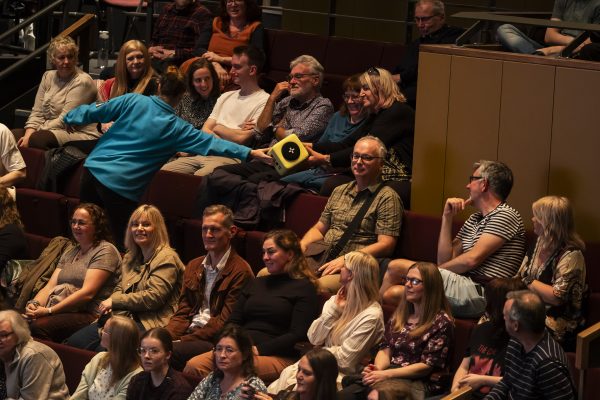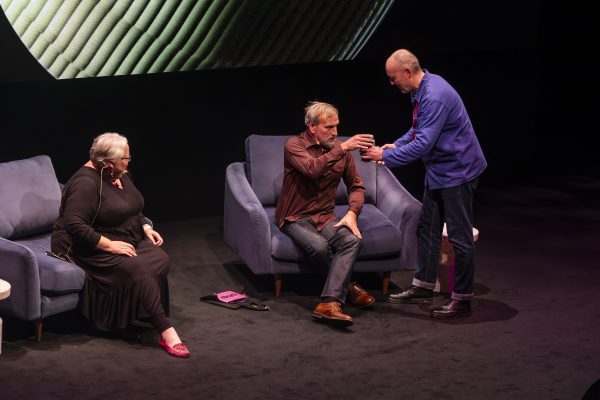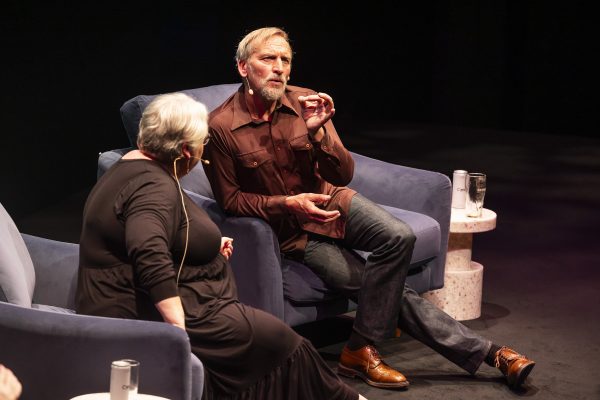 Explore More
Related Books
Smashing It: Working Class Artists on Life, Art and Making It Happen – Sabrina Mahfouz
Smashing It celebrates the exceptional works and words of 31 leading working-class artists in Britain. Featuring writing, lyrics and images by Wiley, Maxine Peake, Malorie Blackman, Riz Ahmed and many more, it also includes reflections from artists on how class has impacted their working lives. Come behind the scenes to find out how they overcame obstacles – from the financial to the philosophical – to forge careers in the arts and get inspiration to launch your own project. Smashing It empowers those who will be a part of tomorrow's bigger picture. Contributors: Riz Ahmed, Sabeena Akhtar, Travis Alabanza, Anthony Anaxagorou, Raymond Antrobus, Malorie Blackman, Michaela Coel, Emma Dennis-Edwards, Maureen Duffy, Jenni Fagan, Marvell Fayose, Salena Godden, Hassan Hajjaj, Omar Hamdi, Kerry Hudson, Rabiah Hussain, Fran Lock, David Loumgair, Lisa Luxx, Paul McVeigh, Bridget Minamore, Courttia Newland, Aakash Odedra, Maxine Peake, Rebecca Strickson, Chimene Suleyman, Joelle Taylor, Monsay Whitney, Wiley, Madani Younis
Find this book on Waterstones HERE.
Common People: An Anthology of Working Class Writers – Kit De Waal
Working-class stories are not always tales of the underprivileged and dispossessed.
Common People is a collection of essays, poems and memoir written in celebration, not apology: these are narratives rich in barbed humour, reflecting the depth and texture of working-class life, the joy and sorrow, the solidarity and the differences, the everyday wisdom and poetry of the woman at the bus stop, the waiter, the hairdresser.
Here, Kit de Waal brings together thirty-three established and emerging writers who invite you to experience the world through their eyes, their voices loud and clear as they reclaim and redefine what it means to be working class.
Find this book on Waterstones HERE. 
Related Podcasts 
The Proper Class Podcast
Working class and queer actor Laura Checkley (King Gary, Screw) and working class theatre director Hannah Chissick (Treason, Little Wars) discuss and celebrate all things working class. Each episode they are joined by a different guest who grew up working class. They talk about their journey and rise to where they are now, celebrating their success and hopefully inspiring a few along the way. Guests include: comedians, actors, sports stars, poets, and more – fondly remembering their roots and what they have gained from being working class.
Listen: HERE.
What Is Your Working Class?
What is working-classness today? How does our working-classness impact our work and our lives?
What Is Your Working Class? is a new podcast exploring the rich variety that exists in working-classness today by talking to a range of artists, sociologists, and organisations that deal with class within their work. Each episode features a different guest talking about their work and covering subjects such as working-class representation, the complexity of meritocracy, class shame and pride, and how class intersects with gender, race, and sexuality.
Listen: HERE.
Further Help
Related TEDTalks