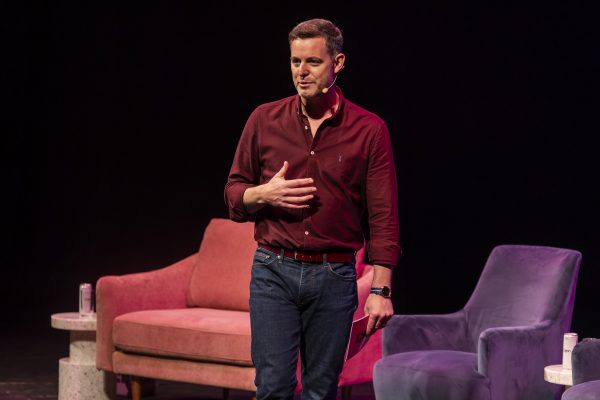 LIFI23 Could Living The Good Life Help Save Our Planet?
Event 4 for #LIFI23.
As technological advances create a world of fast-paced lifestyles in which anything is possible with just a few clicks, it seems like a good time to embrace The Good Life – right? COVID-19 isn't far behind us, and the cost-of-living crisis rages on. Right now, many of us are stopping to question the legitimacy of our current supply chains – not to mention how we live more holistically.
This panel saw guests come together to share their motivations for everything from farm-to-table and upcycling to off-grid living and slow fashion. These are interventions that contribute to a circular economy – but how much can they really curb climate change or bring about the end of a throwaway society?
Panelists: Matt Baker, Doug McMaster, Banjo Beale, Flavia Cacace and Clare Lewis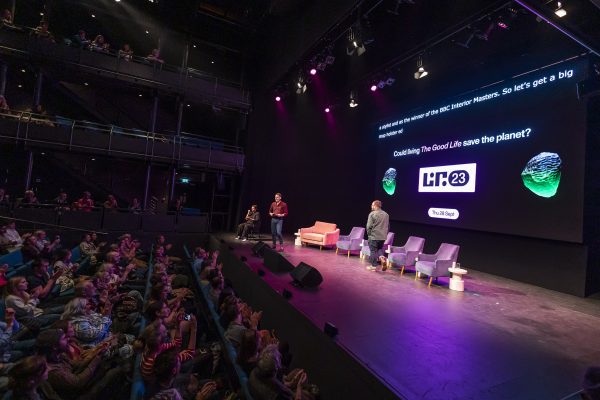 Top 5 Takeaways
Not everything you need, needs to be new. There are countless applications & websites that will be suitable for your needs. 
Claire Lewis – "When fashion becomes cheaper, we're more willing to get rid of older items of clothing".
Doug McMaster does not have a bin in his restaurant, all by-products feedback into a daily/weekly live menu. 
Waste is a symptom of a system that is out of balance, bringing that system back into balance creates sustainability. 
Doug McMaster – "We're eating a credit card's worth of micro-plastics every week"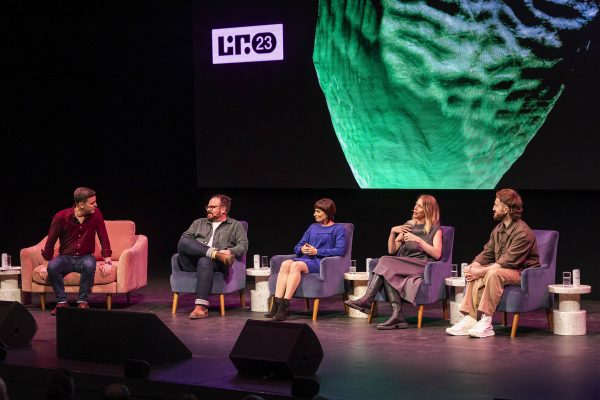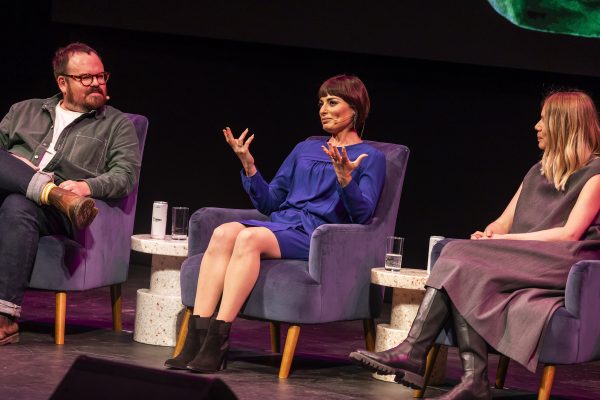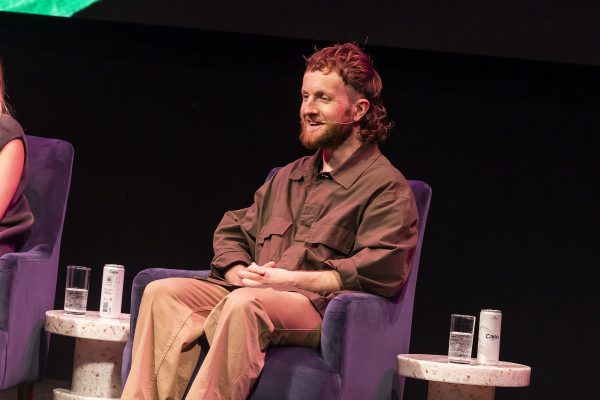 Explore More
Related Books
Earthed – Rebecca Schiller
When we find ourselves lost, we all need something to hold on to – to hope for…
After moving to a countryside smallholding, Rebecca Schiller finds her family's new life is far from simple. Overwhelmed by what she has taken on and reeling from the turmoil in the wider world, her mind begins to unravel. And so she turns to her two acres, and to the women of this land's past, searching for answers and hope.
Here, she stumbles on a wild space where she begins to uncover the hidden layers of her plot's history – and of herself. As a new year arrives, offering a life-changing diagnosis and then a global crisis, the smallholding has become her anchor and her family's shelter – a way to keep herself earthed.
Find this book on Waterstones HERE.
Regenesis – George Monbiot
Farming is the world's greatest cause of environmental destruction – and the one we are least prepared to talk about. We criticise urban sprawl, but farming sprawls across thirty times as much land. We have ploughed, fenced and grazed great tracts of the planet, felling forests, killing wildlife, and poisoning rivers and oceans to feed ourselves. Yet millions still go hungry.
Now the food system itself is beginning to falter. But, as George Monbiot shows us in this brilliant, bracingly original new book, there is another way.
Regenesis is a breathtaking vision of a new future for food and for humanity. Drawing on astonishing advances in soil ecology, Monbiot reveals how new discoveries about the world beneath our feet could allow us to grow more food with less farming, and transform our relationship with the living planet. He meets the people who are unlocking these methods, from the fruit and vegetable grower who is revolutionising our understanding of fertility; through breeders of perennial grains, liberating the land from ploughs and poisons; to the scientists pioneering new ways to grow protein and fat. Together, they show how the tiniest life forms could help us resolve the biggest of our dilemmas: how to feed the world without devouring the planet.
Here, for the first time, is a thrilling vision of abundant, cheap and healthy food, which could trigger a shift as profound as the invention of agriculture. Here is a new cuisine that would let us make peace with the planet, restore its living systems, and replace the age of extinction with an age of regenesis.
Find this book on Waterstones HERE. 
Rooted- Sarah Langford
When barrister and author Sarah Langford left her city life behind she found herself unexpectedly back in the world of farming. It was not how she remembered. Instead, she saw farmers dealing with very different problems to those faced by her grandfather, considered a hero for having fed a starving nation after war.
Now farmers faced accusations of ecological mismanagement by a hostile urban media whilst battling extreme weather and political upheaval. Yet as Sarah learned how to farm and grew closer to the land, she discovered a new generation on a path of regenerative change.
In Rooted, Sarah weaves her own story around those who taught her what it means to be a farmer. She shines a light on the human side of modern farming, and shows how land connects us all, not only in terms of global sustainability but in our relationships with our physical and mental health, our communities and our planet.
Find this book on Waterstones HERE.
Related Podcasts 
Green Dreamer: Seeding Change Towards Collective Healing, Sustainability, Regeneration
Green Dreamer is a community-powered podcast and journal exploring our paths to collective healing, biocultural revitalization, and true abundance and wellness *for all*.
Called to unravel the dominant narratives stunting our imaginations and help spark unbounded dreaming of what could be, Green Dreamer inquisitively shares dialogues with a wide range of community and thought leaders, each inspiring a deepening and broadening of consciousness in their own ways.
Listen: HERE
The Sustainability Agenda 
The Sustainability Agenda is a weekly podcast exploring today's biggest sustainability questions. Leading sustainability thinkers offer their views on the biggest sustainability challenges, share the latest thinking, identify what's working –and what needs to change — and think about the future of sustainability.
Listen: HERE
Practical(ly) Zero Waste 
Welcome to Practical(ly) Zero Waste, a podcast about making zero waste living as practical as possible. Each episode discusses straightforward practical changes we can make that add up to create a big difference environmentally. We explore different companies, products, habits and practises that make going zero waste easier. Everything we do on this earth has an impact, let's make it a positive one!
Link: HERE
A Sustainable Mind: An Environment and Sustainability Podcast
A Sustainable Mind is a podcast created for the earth-conscious individual, ecopreneur, environmental activist, sustainability enthusiast, grassroots organizer, minimalist, conscious consumer and the eco-curious. If you are looking to get inspired, motivated and take ACTION to be the change you want to see in the world you are in the right place. Delivered to you each week, Marjorie Alexander brings you environmental changemakers whose campaigns, companies and projects have changed the planet for the better. Featured guests discuss their relationship with nature early on, their journey to a green career, light-bulb moments, sustainable habits, lessons from launching their projects, and much more. Each episode ends with ACTIONABLE advice and resources for you to hit the ground running!
Listen: HERE
Further Help 
For those interested in this conversation, you can find a selection of environmental charities below, along with some further information on all things sustainability and upcycling. 
Uk Environmental Charities 
Sustainability Further Help and Useful Websites

Related TEDTalks