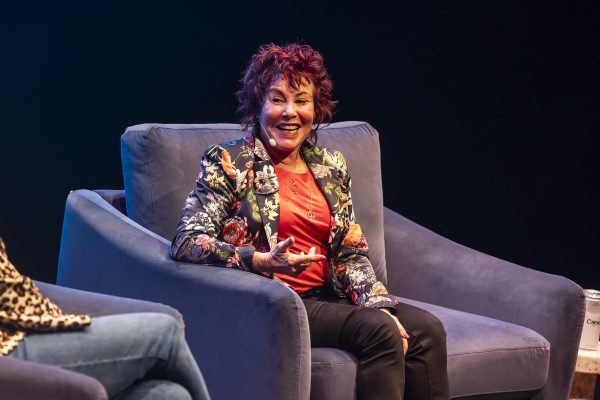 LIFI23 My Journey To Mindfulness
Performer, bestselling author and mental health campaigner Ruby Wax OBE, takes a break from her UK tour to chat about all things mindfulness and her personal journey through it all.
It was a frank discussion of vulnerability and how to find connection through self-compassion with laughter along the way, as Ruby unpacked her mindfulness guide for survival to better deal with what life throws at you.
Sometimes in this rapidly shifting world, a moment of stillness is exactly what we need.
Panellists: Ruby Wax, Sarah Powell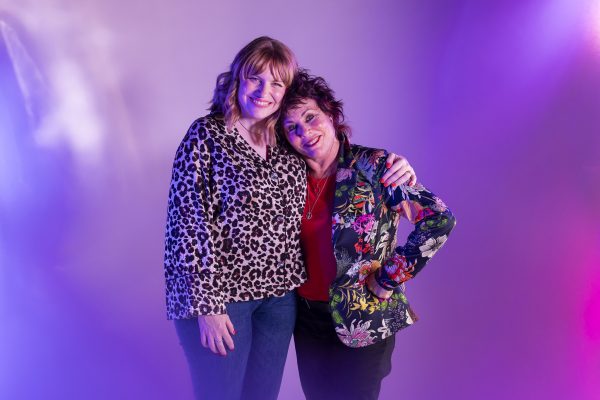 Top 6 Takeaways
Mindfulness is an exercise. You have to repeat it, otherwise, the muscle does not grow.

Frazzled is being stressed about stress. We are frazzled, it is the way we live now.

Nobody is burning you out but you. 

You can't teach your kids mindfulness. You need to do it yourself, and they will pick it up.

The way you talk to other people is the way you think in your head.

Attention is the greatest gift you can give another human being.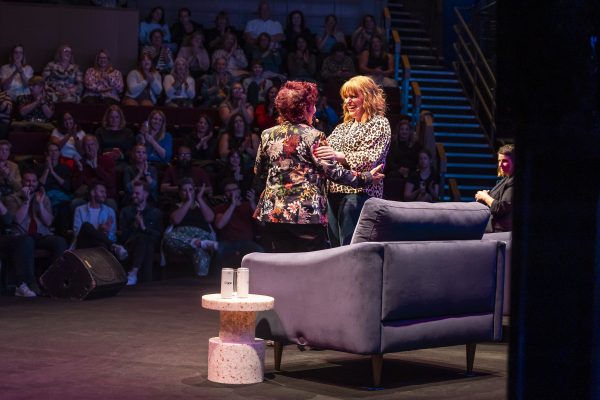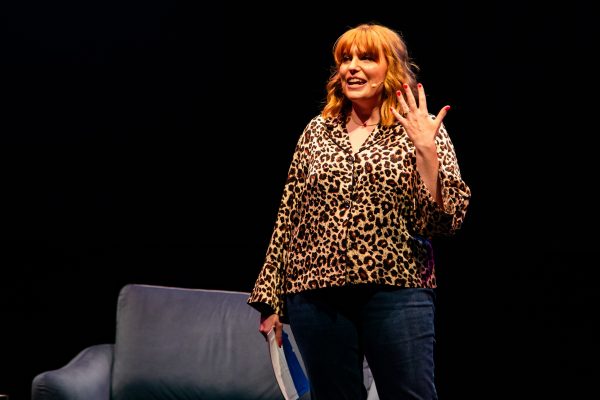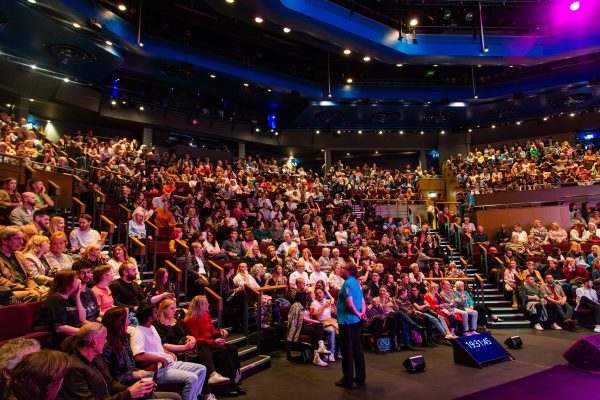 Explore More
Related Books
A Mindfulness Guide For The Frazzled 
Five hundred years ago no one died of stress: we invented this concept and now we let it rule us.
Ruby Wax had spent a lifetime building a successful career, home and family through 'sheer drive' and determination. Then, having struggled with depression all her life, she suffered a major relapse and decided the time had come to make a change. She proceeded to study mindfulness-based cognitive therapy at Oxford University (achieving a Masters for good measure) and learned how to take personal control over her mind, her mood and her life.
Anyone afraid that this is a book about sitting on rocks in yoga tights chanting to the moon needn't fear, this is a practical, honest and easy-to-follow guide that is about finding time and space for yourself in a world where the pace seldom slows. Ruby Wax shows us how to de-frazzle for good by making simple changes that give us time to breathe, reflect and live in the moment.
Let Ruby be your guide to a healthier, happier you. You've nothing to lose but your stress…
Find the book on Waterstones HERE.
The Power of Now – Eckhart Tolle
The bestselling self-help book of its generation – which has now sold over a million copies in the UK alone. Eckhart Tolle demonstrates how to live a healthier and happier life by living in the present moment.
To make the journey into The Power of Now we will need to leave our analytical mind and its false created self, the ego, behind. Although the journey is challenging, Eckhart Tolle offers simple language and a question-and-answer format to show us how to silence our thoughts and create a liberated life.
Surrender to the present moment, where problems do not exist. It is here we find our joy, are able to embrace our true selves and discover that we are already complete and perfect. If we are able to be fully present and take each step in the Now we will be opening ourselves to the transforming experience of The Power of Now.
Find the book on Waterstones HERE.
Zen: The Art of Simple Living – Shunmyo Masuno
A beautifully illustrated guide to slowing down, finding true happiness and feeling calm, by Zen Buddhist monk Shunmyo Masuno. 
Zen is the perfect antidote to the chaos of modern life . . .
In clear, practical and easy to follow lessons – one a day for 100 days – renowned Buddhist monk Shunmyo Masuno draws on centuries of wisdom to show you how to apply the essence of Zen to modern life.
You will learn how to exhale deeply to eliminate negative emotions, to arrange your house simply to clear your thinking, to line up your shoes at night to bring order to your mind, to plant a single flower and watch it grow, to worry less about what you cannot control, and so much more.
Find the book on Waterstones HERE.
Related Podcasts
10% Happier with Dan Harris 
Dan Harris is a fidgety, skeptical journalist who had a panic attack on live national television, which led him to try something he otherwise never would have considered: meditation. He went on to write the bestselling book, 10% Happier. On this show, Dan talks with eminent meditation teachers, top scientists, and even the odd celebrity. Guests include everyone from His Holiness the Dalai Lama to Brené Brown to Karamo from Queer Eye. On some episodes, Dan ventures into the deep end of the pool, covering subjects such as enlightenment and psychedelics. On other episodes, it's science-based techniques for issues such as anxiety, productivity, and relationships. Dan's approach is seemingly modest, but secretly radical: happiness is a skill you can train, just like working your bicep in the gym. Your progress may be incremental at first, but like any good investment, it compounds over time.
Listen: HERE.
Mindfulness Mode
Increase your calm, focus and happiness through mindfulness & meditation. Learn from business experts and entrepreneurs like Jack Canfield, Dan Miller, Marie Diamond, and Dr. John Dimartini so you can be more relaxed, earn more money and be happy & contented. Interviews, tips and strategies to live in the moment and & be more centered. For entrepreneurs, executives, business owners, CEOs, teachers & parents. Hosted by Bruce Langford.
Listen: HERE.
On Being
Peabody award-winning conversations to live with. Wisdom to replenish and orient in this wild ride of a time to be alive.
A full season of new shows — Emergence — is now here, with On Being's singular mix of spiritual inquiry, science, social healing, and the arts: biomimicry and the science of awe; spiritual contrarianism and social creativity; pause and poetry and more towards stretching into this world ahead with moral imagination and joy.
Also: classic, celebrated, beloved conversations in our 20-year archive: Mary Oliver. John O'Donohue. Thich Nhat Hanh. Desmond Tutu. And so much more.
Listen: HERE
Untangle
Learn from the best! Hear insights, experiences and expertise from thought leaders, authors, psychologists, neuroscientists, nutritionists, mindfulness teachers, business pioneers and more. We cover everything from why it's important to meditate to how self-compassion practices change us from the inside out to brain health, mental health. and physical health. Learn many different strategies to live your best life. Join host Patricia Karpas weekly. Untangle is the podcast from muse, the Brain Sensing Headband that helps you meditate and sleep, and Meditation Studio, the five star app. 
Listen: HERE.
Further Help 
If this discussion has sparked your interest, you can find some helpful websites linked below, delving into the benefits of mindfulness and how to put it into practice. 
Related TEDTalks