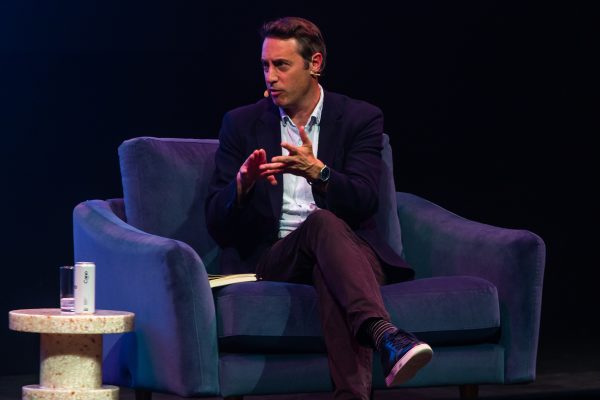 LIFI23 Other Side Of The Coin
As our society moves ever more rapidly towards becoming completely cashless, join Danni Hewson as she sits down with Sir Jon Cunliffe, Bank of England, and Tom Duff Gordon, Coinbase, to discuss the Bank of England's central bank digital currency (CBDC) and the parallels with cryptocurrency seeking to fit into a regulatory framework.
The pair explored how this new digital pound represents a new type of government-backed currency – not a cryptocurrency but a form of money issued by the Bank of England and denominated just like sterling.
Even anti-regulation crypto enthusiasts are now demanding regulation after the demise of so many cryptocurrencies – but what does the future hold for crypto and stablecoins with CBDCs like the digital pound in place?
Panellists: Danni Hewson, Sir Jon Cunliffe, Tom Duff Gordon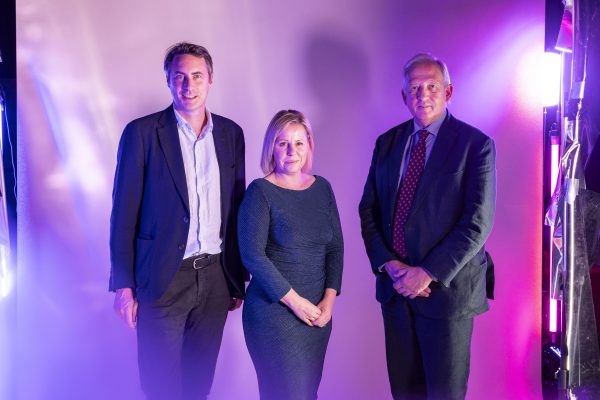 Top 5 Takeaways
After a transaction with a bank card, a merchant usually gets the money the next day. An average tap with a card costs about 0.6% on the transaction for them.

Stablecoins are mostly used as a settlement asset in trading at the moment. But Tom Duff Gordon thinks it will change soon.

Stablecoins do not go up and down 1000% as Bitcoin. But unlike the money you have from a commercial bank, they depart from the par value. 

As a proportion of the transactions in the economy, cash went down. It was used for 14% of transactions last year. But there will always be a basic level of demand for cash. So it won't fully disappear soon.

One of the drivers of the digital pound is to make sure that as the physical pound becomes less usable, there is still a form of Bank of England money they can use.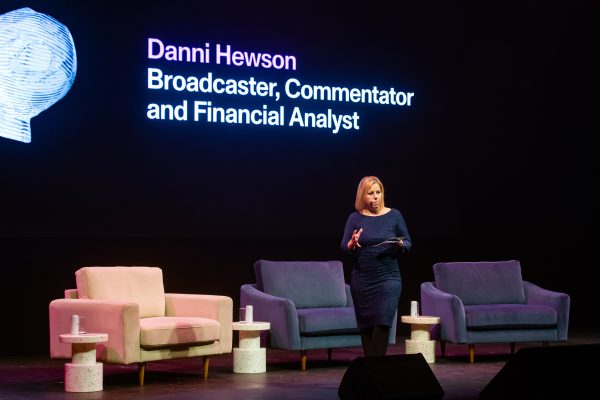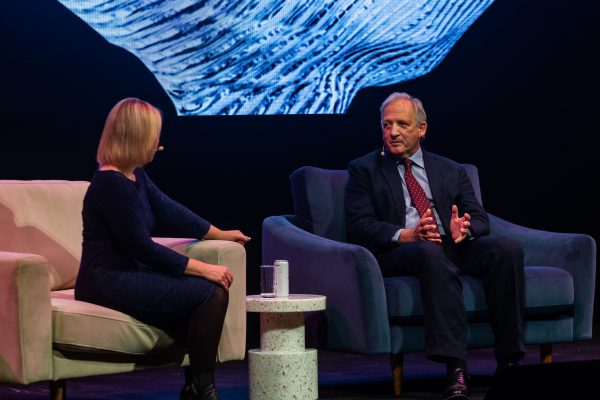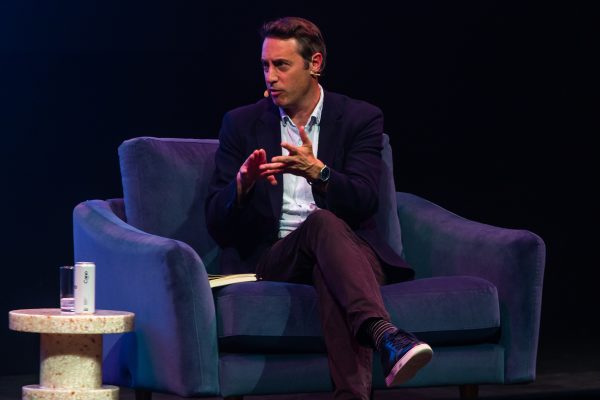 Explore More
Related Books
Central Bank Digital Currencies: The Future of Money – Dr. Michael Lloyd
The advent of digital stablecoins and the continuing decline of cash are prompting central banks across the world to explore developing their own digital currencies. Although few have launched so far, the potential for central bank digital currency (CBDC) promises a revolution in banking.
Michael Lloyd considers the opportunities and threats that the arrival of CBDCs will have for commercial banking and the world's monetary system. The choices facing central banks regarding the use, design and technology of digital currencies are examined as well as the potential impacts on consumer security and privacy.
Find this book on Waterstones HERE.
Cryptocurrency (WIRED Guides) – Gian Volpicelli
The past decade has seen the relentless rise of cryptocurrency as an alternative form of digital currency. But what precisely is it and what potential does it have to change the world of money?
In this brilliantly clear, one-stop guide WIRED Senior Editor Gian Vopicelli explains everything you need to know about cryptocurrency. He outlines its development and describes precisely how it operates. He demystifies the jargon it has spawned, from blockchain, Bitcoin and stablecoins to mining, smart contracts and forking. He looks at the political and economic ideologies that drive it. And he addresses the central question: will cryptocurrency have the transformative economic and social impact that its champions claim for it?
Find this book on Penguin Books HERE.
Beyond Blockchain: The Death of the Dollar and the Rise of Digital Currency – Erik Townsend
The cryptocurrency trend of the past few years has continued to grow despite widespread predictions that it would just be a flash in the pan. Blockchain is suddenly everyone's favorite buzzword. But what if there's more to this story than meets the eye? What if Digital Currency is about to change the world in ways beyond our imagination? And what if geopolitical forces our politicians don't even understand have already inspired China and Russia to use Digital Currency to attack the U.S. Dollar's dominance over the global financial system?
The Dollar has served as the world's reserve currency since 1944, and the fringe benefits have allowed the U.S. Government to borrow and spend beyond its means and run massive trade deficits for decades. Now China and Russia suddenly have a new lever to use which could upset the global balance of power. Who would have guessed that technology breakthroughs conceived by the inventors of cryptocurrency would hand China and Russia just the weapon they needed to attack the Dollar's rule over the global economy?
Find this book on Amazon HERE.
Related Podcasts 
The CoinDesk Podcast Network 
The CoinDesk Podcast Network highlights stories from some of the best podcasts in the industry. This media outlet is your primary go-to site for information on anything and everything that has to do with digital assets, cryptocurrencies, and blockchain technology
Listen: HERE
Crypto News Alerts 
The #1 Bitcoin and Crypto news daily show 7 days a week. Your one-stop source for all the latest Cryptocurrency, Ethereum and BTC breaking news. The only podcast where 'stackin' sats' is a way of life. Seeking daily premium content? Then you're in the right place here! Stay informed with the best premium Crypto content on the planet. HODL!
Listen: HERE
Unchained 
Crypto assets and blockchain technology are about to transform every trust-based interaction of our lives, from financial services to identity to the Internet of Things. In this podcast, host Laura Shin, an independent journalist covering all things crypto, talks with industry pioneers about how crypto assets and blockchains will change the way we earn, spend and invest our money. Tune in to find out how Web 3.0, the decentralised web, will revolutionise our world. Disclosure: I'm a nocoiner.Listen: HERE
The Bad Crypto Podcast 
Technologists and crypto-enthusiasts Joel Comm and Travis Wright attempt to demystify the world of bitcoin, blockchain, litecoin, ethereum, alt-coins, token generation events, and ICOs in this podcast for cryptocurrency newbies.
Listen: HERE
Further Help 
If you were interested by this discussion, and want to learn more, feel free to check out some of the below websites on cryptocurrencies and CBDC's.
Related TEDTalks