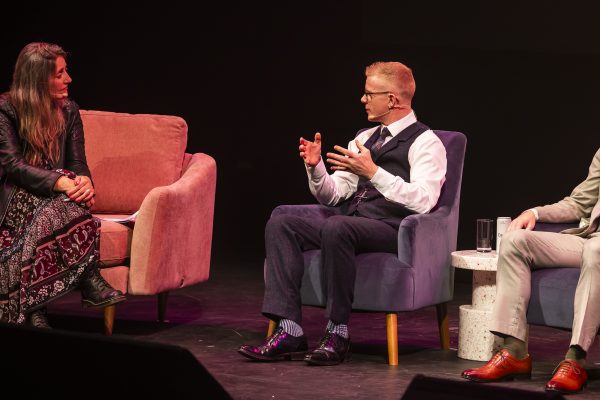 LIFI23 What's Our Obsession With True Crime?
Today's world sees us bombarded from every angle with increasingly shocking content – but what is it that leads so many of us to relish the portrayal of real-life horror from the comfort of our living rooms?
Serial killers, criminals and kidnappers – think Peter Sutcliffe, Jeremy Bamber and even Karen Matthews – have all been the subject of on-screen dramas, as unspeakable acts become spectacles on our screens.
This panel explored our nation's morbid curiosity, asking why our collective fascination with true crime productions is driving ratings sky-high. Is it the subversive conduct and motivations of extreme characters? Is it the failure of the police investigations? Should storytelling be more focused on the victims, or is there a line to be drawn?
Panellists: Louise Shorter, Richard McMann, Coltan Scrivner, Gemma Whelan and Mark-Williams Thomas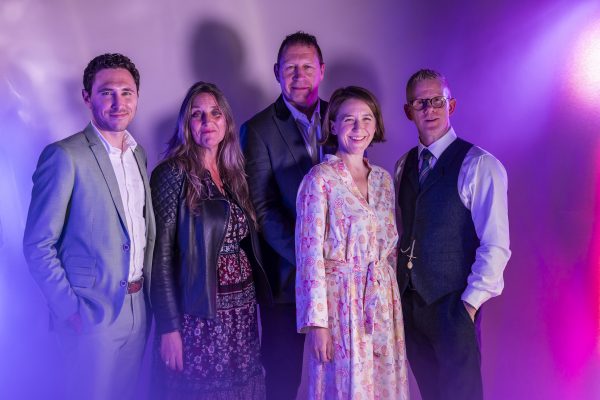 Top 5 Takeaways
Richard McCan does not approve of Peter Sutcliffe's nickname, he believes "giving murderers monikers may spur them on and encourage them".

When asked if there was a role she wouldn't take on in a true crime show, Gemma Whelan said she would not accept a role on the recent Lucy Letby case.

72% of people who are murdered are men, but women are more likely to be murdered by someone they know. 

Our interest in true crime dates back to the Ming Dynasty in China, with a book called "The Book of Swindles" which was "written as a manual for self-protection in this shifting and unstable world".

Premeditated aggression is something mostly unique to humans, animals are more reactionary.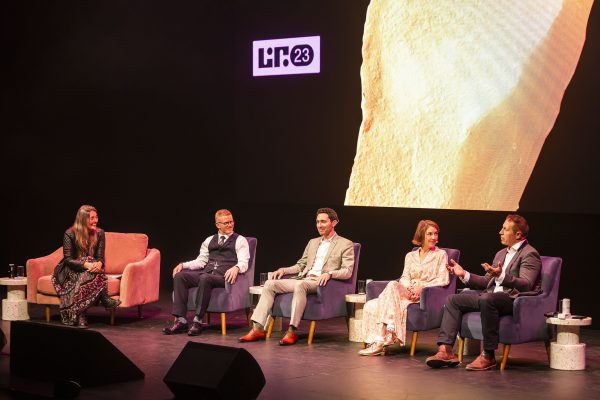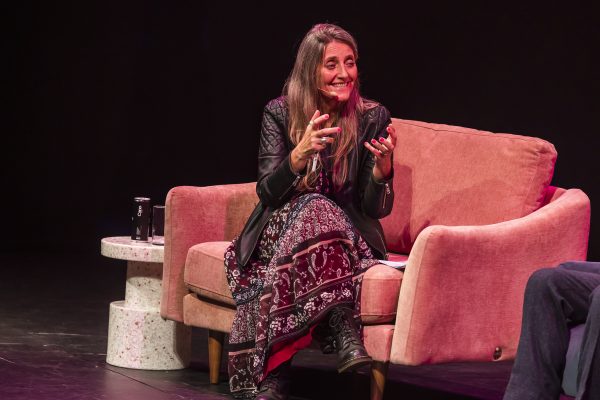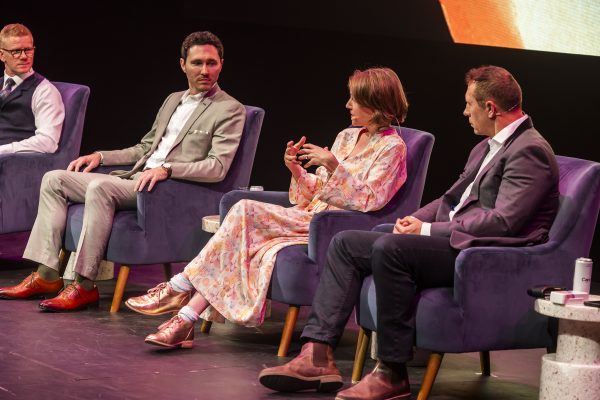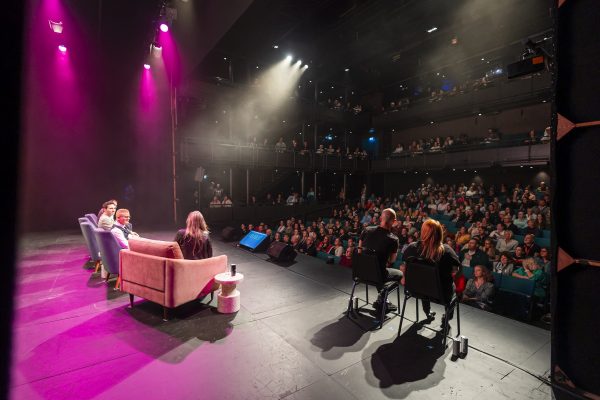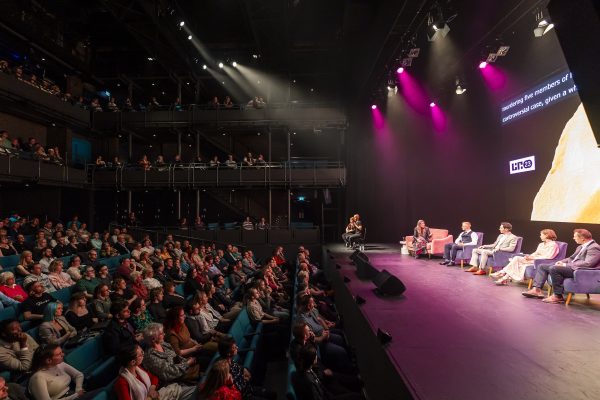 Explore More
Related Books
When the Dogs Don't Bark – Angela Gallop
Never before has criminal justice rested so heavily on scientific evidence. With ever-more sophisticated and powerful techniques at their disposal, forensic scientists have an unprecedented ability to help solve even the most complex cases.
Angela Gallop has been a forensic scientist for over 40 years. After joining the Forensic Science Service, the first crime scene she attended was for a case involving the Yorkshire Ripper. As well as working on a wide range of cases in many countries around the world, she is now the most sought-after forensic scientist in the UK, where she has helped solve numerous high-profile cases, including the investigation that finally absolved the Cardiff Three the Pembrokeshire Coastal Path murders, and the killings of Stephen Lawrence, Damilola Taylor, Rachel Nickell and Roberto Calvi.
From the crime scene to the courtroom, When the Dogs Don't Bark is the remarkable story of a life spent searching for the truth.
Find this book on Waterstones HERE. 
Forensics – Val McDermid
The dead talk. To the right listener, they tell us all about themselves: where they came from, how they lived, how they died – and who killed them. Forensic scientists can unlock the mysteries of the past and help justice to be done using the messages left by a corpse, a crime scene or the faintest of human traces. Forensics draws on interviews with top-level professionals, ground-breaking research and Val McDermid's own experience to lay bare the secrets of this fascinating science. And, along the way, she wonders at how maggots collected from a corpse can help determine time of death, how a DNA trace a millionth the size of a grain of salt can be used to convict a killer and how a team of young Argentine scientists led by a maverick American anthropologist uncovered the victims of a genocide. In her novels, McDermid has been solving complex crimes and confronting unimaginable evil for years. Now, she's looking at the people who do it for real. It's a journey that will take her to war zones, fire scenes and autopsy suites, and bring her into contact with extraordinary bravery and wickedness, as she traces the history of forensics from its earliest beginnings to the cutting-edge science of the modern day.Find this book on Waterstones HERE. 
The Devil You Know – Dr Gwen Adshead and Eileen Horne
A perspective-shattering work into the minds of violent criminals that reveals profound consequences for human nature and society at large.
Serial homicide. Stalking. Arson. Gang crime. Who are the people behind these acts of terrible violence? What are their stories? And what is it like to sit opposite them?
Dr Gwen Adshead is one of Britain's leading forensic psychiatrists, and she has spent thirty years providing therapy inside secure hospitals and prisons. Whatever her patient's crime she aims to help them to better know their minds by helping them to articulate their life experience.
Through a collaboration with co-author Eileen Horne, Adshead brings her work to life in these fascinating, unflinching portraits of individuals who newspaper headlines, TV dramas and crime fiction label 'monsters'.
Case by case, Adshead takes us into the treatment room and reveals these men and women in all their complexity and vulnerability. She sheds new light on the unpredictable nature of the therapeutic process as doctor and patient try to find words for the unspeakable. These are stories of cruelty and despair but also of change and recovery.
In a time of increasing polarisation, in the face of overcrowded prisons and devastating cuts to mental health care, Adshead speaks to our shared humanity and makes the case for compassion over condemnation, empathy over fear. The Devil You Know challenges what we think we know about evil. It is a rare book that has the power to change minds.
Find this book on Waterstones HERE. 
Related Podcasts 
Seeing Red podcast
Hosted by Mark and Bethan, Seeing Red delivers intriguing, terrifying and dumbfounding True Crime stories each and every week.
Listen: HERE
British Murders 
British Murders is an independently produced true crime podcast focusing exclusively on listener-suggested British murder cases. Each season comprises ten episodes, with a two-part special at the end focusing on one of the UK's more notorious cases. Listeners of the show suggest the cases covered, and as a result, they are often ones that have received minimal media attention. To keep things fresh, high-profile guests in the true crime industry participate in interviews, while other true crime podcasters sometimes collaborate.
Listen: HERE
Drunk Women Solving Crime
Drunk Women Solving Crime is a true crime podcast with a twist… of lime. Join writer/comedian hosts Hannah George, Catie Wilkins and Taylor Glenn as they welcome top guests from comedians to crime writers to test out their drunk detective skills.
Each episode sees the boozed-up panel tackle personal crime stories, solve true crime cases, and seek justice for your listener crimes.
When women sit around and drink, we try to solve the world's problems. So, we're taking back the night and putting our inebriation to good use. You're welcome.
Listen: HERE
The weekly UK True Crime Podcast, hosted by Adam, is the home of UK true crime. With a new episode every Tuesday since 2016, it is where you discover lesser known UK cases and discover new perspectives and insight on stories you may already know.
UK True Crime Podcast
Listen: HERE

Related TEDTalks