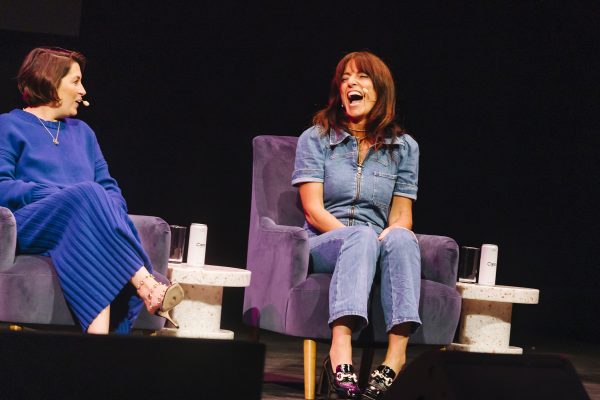 LIFI23 When Will Women's Health Be Taken Seriously?
Event 1, When Will Women's Health Be Taken Seriously? was incredible. We had so many laughs and tears!
Despite making up over half of the population, women are still both underrepresented and undertreated when it comes to their health. But what's at the root of these inequalities? All over the world, poorer healthcare is received by those experiencing menopause, endometriosis, conditions related to infertility and gynecological problems – to name just a few. Not only that but there's also a collective feeling of not being listened to, taken seriously or adequately supported. This leads to delayed treatment, and misdiagnosis and ultimately affects working lives and societal status.
This panel explored the reasons for and effects of these health inequalities and what else needs to be done to shift the balance.
LIFI acknowledges that not all people who experience these issues are women, and not all women experience these issues. Panellists:  Davina McCall, Dr. Christine Ekechi, Lauren Mahon, Cherry Healey, Gabby Jahanshahi-Edlin and Kenny Ethan Jones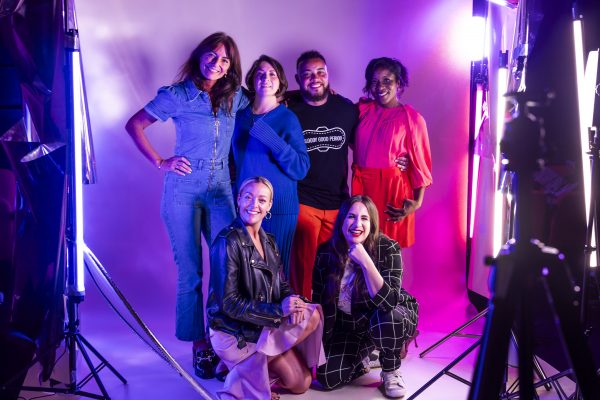 Top 5 Takeaways
There has been a 225% increase in wait times to see a consultant in the UK.
It's only in the last 50 years that women have been included in medical research
Endometriosis is as common as diabetes 
1 in 4 people with Secondary Breast Cancer who visit the GP are misdiagnosed 3 or more times.
Davina McCall felt she couldn't talk about menopause because she wouldn't be allowed on TV again.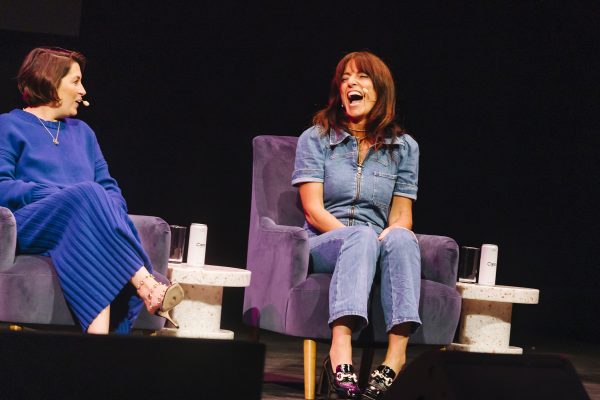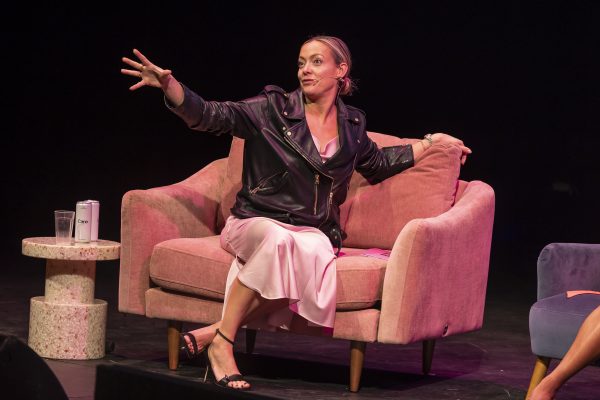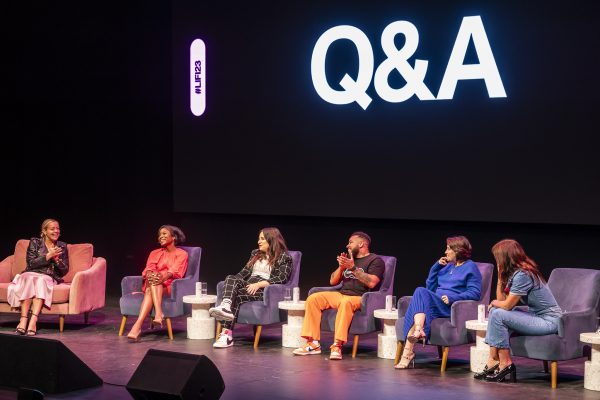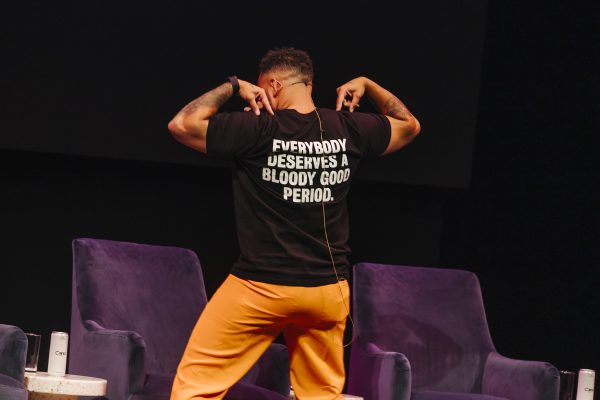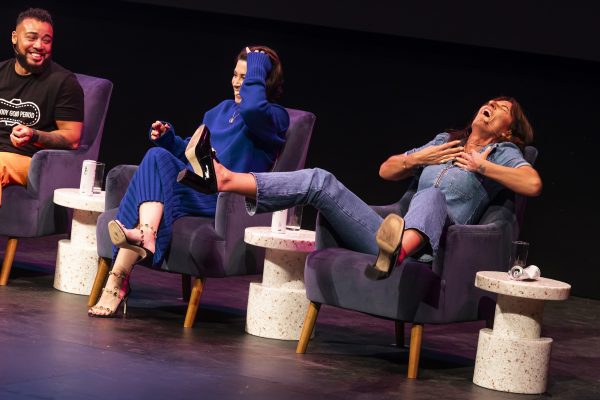 Explore more
Related Books
You are Not a Before Picture – Alex Light
When we look in the mirror, so many of us see a 'before' picture: the miserable person in the side-by-side shot waiting for the 'glow-up' (read: weight loss) that will bring true happiness. But it's not our fault that we see our bodies as projects in need of constant work: this is just one of the beliefs that has been ingrained in us by diet culture. We have been taught to view ourselves as a collection of 'problem' areas for which the billion-dollar diet industry holds the solutions.
Step-by-step, You Are Not A Before Picture provides a framework for changing the way we view ourselves and the world around us. Working with experts in the fields of psychotherapy, fitness and nutrition, Alex empowers readers to interrogate their underlying beliefs, challenge the external and internal forces that are holding us back, and finally find freedom in our bodies, for good.
Find this book on Waterstones HERE.
It's Probably Your Hormones – Mary Ryan
Women often start paying attention to their hormones when they approach menopause, but good hormone health is important throughout our lives. In It's Probably Your Hormones, Dr Mary Ryan, a consultant endocrinologist, explains how, by tackling problems when they arise, we can take control and improve our well-being.
The unfortunate truth is that many women struggle to have their health taken seriously and fail to get the support needed to manage debilitating symptoms. In this revelatory and timely book, Dr Mary Ryan shows us how we too recognise issues and balance our hormones with various treatment options, including HRT, diet, sleep and exercise, so that we can live happy, healthy and balanced lives at any age. 
Find this book on Waterstones HERE.
Related Podcasts 
Going For Goal – The Women's Health Podcast 
If you're looking for inspiration and encouragement to build lasting healthy habits, this podcast is for you. Join host Roisín Dervish-O'Kane as she chats with all your favourite healthy celebs – and teases out practical tips and tactics from the best and brightest experts in the business. Whatever your health goal, Women's Health is here to help you go for it.
Listen: HERE
Women's Health Unplugged 
Helping women move from confused, overwhelmed and overrun by their health towards understanding, confidence and wellness. The mission of Women's Health Unplugged is to educate and empower women across all generations how to advocate for themselves in their healthcare and how to support themselves through better health education. This podcast is hosted by Dr. Jordan Robertson, Naturopathic Doctor and Women's Health Author.
Listen: HERE
As A Woman 
Dr. Natalie Crawford is a fertility physician at Fora Fertility in Austin, Texas who knows that trying to understand your body and your hormones can be exhausting and overwhelming in the world of medical misinformation and contradicting opinions. She started this podcast to educate and empower, giving people access to the knowledge she's acquired on health and fertility from the comfort of their home, or where ever they choose to listen! She talks about a wide range of topics, including IVF, hormones, infertility, menstrual cycles, mental health, and, well, beyond! She also welcomes special guests to speak to related topics, or share their fertility journey. Tune in and become a part of the community of collaboration that amplifies others, As a Woman.
Listen: HERE
Balanced Black Girl 
Balanced Black Girl is a podcast dedicated to helping you feel your best. Tune in for approachable health, self-care, personal development, and well-being advice from Black women wellness experts.
Listen: HERE
Further Help
If you are affected by the topics in this discussion, you can find a range of helpful resources and charities below. 
Related TEDTalks