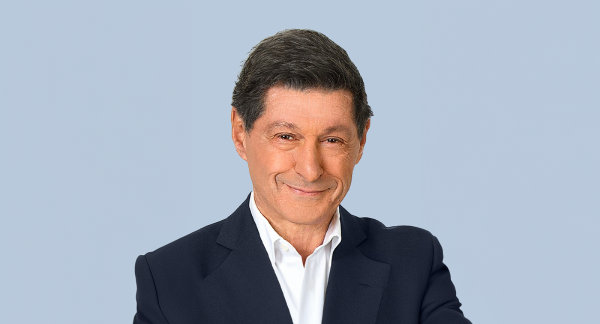 Name changes for Who does our political system benefit?
Today we can reveal that Krishnan Guru-Murthy, host of 'Who Does Our Political System Benefit?' panel, is no longer able to attend the festival. Guru-Murthy, an award-winning broadcaster and lead presenter of Channel 4 news, was set to be a part of the political discussion taking place on Saturday 30th September. He is unable to attend this year's LIFI event due to scheduling conflicts with BBC's Strictly Come Dancing, in which we wish him the best of luck! 💃
So what now? We are pleased to announce that Jon Sopel will be taking to the ballroom, we mean LIFI stage, in replacement of Guru-Murthy. As a former BBC North America Editor, Jon has spent four decades reporting on global events and interviewing the people who tried to shape them. He has featured on just about every BBC news programme, acted as an in-studio host for numerous BBC news and political programmes and been heard on the airwaves of BBC Radio from Paris, Kuwait City, Washington DC, and Blackpool. With numerous books and awards to his name, Jon now presents The New Agents podcast for Global. In addition to The News Agents he also presents The News Agents: USA.
We are very excited for Jon to join our lineup of hosts, who will lead a stellar group of speakers delving into conversation, connection and curiosity, exploring some of the most pressing questions of our time.
Due to the overwhelming demand, we have upgraded the venue for this event. The excellent news is that we have more tickets available for sale!! Please note that this will now be held at the Quarry Theatre, where tickets can be purchased HERE.
Tickets are available for the Other Side of the Coin event, which is now taking place at the Courtyard Theatre HERE.