Our Fascination with Crime
True Crime is everywhere, Martin Brunt is the Sky News Crime Correspondent and author of No One Got Cracked Over the Head For No Reason – Dispatches From a Crime Reporter. We asked him to sum up his fascination in True Crime ahead of our panel chat on the same subject.
"Hands up who has watched an Isis beheading video?" asked Professor David Wilson of his 450-or-so criminology students.
He told me this story with some glee during an interview for my book, and asked me how many I thought had raised their hands.
I reckoned maybe a third of the students might have watched such an unspeakable act, as uncomfortable but legitimate research for their studies, but I doubted all of them would be prepared to admit it in front of their peers.
"A hundred?" I guessed. "All of them," he replied.
That may be an extreme example of what I believe is a fascination with real-life horror, but we have all developed a morbid interest in the suffering of others. Haven't we?
Thousands used to go and watch public executions, some perhaps as a way of confronting their own deaths, others to see justice done, but what drove the majority's interest in witnessing something so awful?
Professor Wilson believes an interest in true crime, especially violent crime, is not just normal but necessary, so we can understand it, avoid it ourselves, and as a society learn how to eradicate it.
Women, far more likely to be the victims rather than the perpetrators of violence, need to understand male aggression for their own survival. That's why far more women than men consume true crime.
I can chart my own fascination along the path from early childhood to a job in which every hour of my working day is spent researching, writing or talking about crime.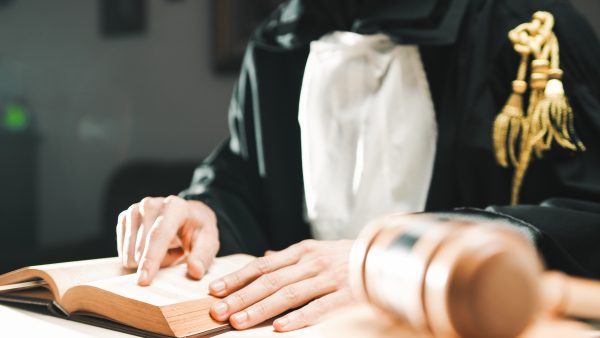 "Professor Wilson believes an interest in true crime, especially violent crime, is not just normal but necessary, so we can understand it, avoid it ourselves, and as a society learn how to eradicate it."
Martin Brunt
As a young kid one of my earliest memories is of passing road crashes and staring intently at the plight of those involved. I still do. We all do. Then we speed up and arrive safely at our own destination, so glad it was someone else's pain, blood, death and not ours.
At school, which of us didn't rush across the playground when we heard the shout "fight, fight" to join the circle of excited children and watch two classmates trying to hurt each other before the teacher pulled them apart? I certainly did.
As a teenager, with rapt attention I watched the worst of football hooligans battling on the terraces in scenes that were often more gripping than the match itself. Well, it was Norwich City.
My experiences are no different from most other people's and although very few become crime reporters, they do, in increasing numbers, consume the words of me and my colleagues in newspapers, books and podcasts and on TV and radio.
As for social media, you don't have to search for long for posts that show vivid, violent scenes of neighbours' punch-ups, street brawls and much more sickening episodes of violence. The worst get the highest number of clicks. Even police forces don't balk at posting violent clips on X (formerly known as Twitter).
If that isn't enough to satisfy the most voracious appetites for true crime, you can walk into any courtroom and hear grisly details of the human capacity for violence, greed and non-consensual sex. And unlike other more conventional attractions such as Madam Tussaud's Chamber of Horrors, or the London Dungeon, the 'entertainment' is free.
When I began research for my recent true crime book I made a note of the cases being held in the eighteen courts of the Old Bailey, the capital's Central Criminal Court. On that day, in one building you could hear tales of murder, attempted murder, terrorism, GBH, people trafficking, and sexual assault and sit within a few feet of the criminals.
Anyone who, like me, listened to the courtroom testimony of Anne Marie West on what her father Fred and step-mother Rose did to her in the cellar of the family home, the 'House of Horrors' in Gloucester, will never easily forget the harrowing description of the sexual torture inflicted on the young girl.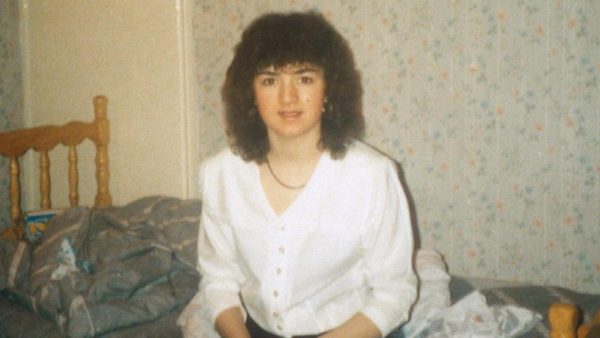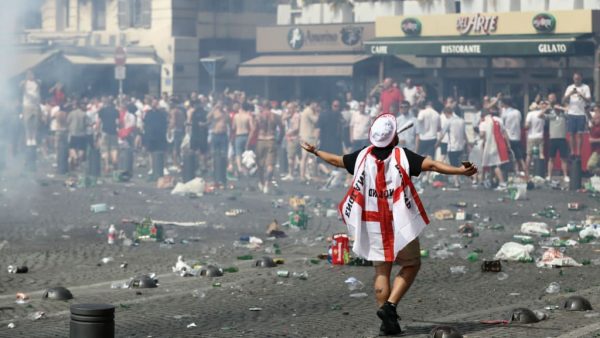 But there was a wide audience for it: the press benches were packed, the courtroom was gripped and the copy in the next day's papers was long and detailed. It was a story that was once known as a 'marmalade dropper', the notion being that breakfast-time readers froze in shock as they transferred marmalade from the jar to their toast, letting it drop from the knife into their lap. And they kept reading.
I thought I would never hear anything as chilling as Anne Marie West's evidence, however long I stayed a crime reporter, but I did, quite recently. The day after the murder of three people in Nottingham in June, a resident took out her mobile phone and said: "Listen to this, it's absolutely disgusting."
Then she played me an audio recording a friend had been sent on WhatsApp. It seemed to capture, over more than a minute, the fatal stabbing of two of the victims, both teenage students. We stood there in the street, as the sun went down on a lovely summer's evening, listening with growing horror, appalled and fascinated at the same time.
The woman said she thought she knew the man who was distributing the recording. He lived near the murder scene and had a security camera on his wall. When I knocked on his door he admitted to having such audio, but insisted he had not shared it with anyone except the police. "Nobody would want to hear that," he said.
He was right, but he was wrong: the woman who played it to me reckoned the recording had been shared hundreds of times already. Horrific as it is, I can understand why people would listen to it, especially anyone who, like those two students, has wandered home through the dark streets after a night in a bar or a club.
We try to imagine how we would cope in the same situation, grateful in the knowledge that it has happened to someone else and that what we have learned perhaps provides a valuable lesson. We insert ourselves: would the outcome have been any different for us, might we have survived a similar attack, what will we do if it does happen to us
Martin Brunt is the Sky News Crime Correspondent and the author of No One Got Cracked Over the Head For No Reason – Dispatches From a Crime Reporter
No One Got Cracked Over the Head for No Reason – Dispatches from a Crime Reporter is available now