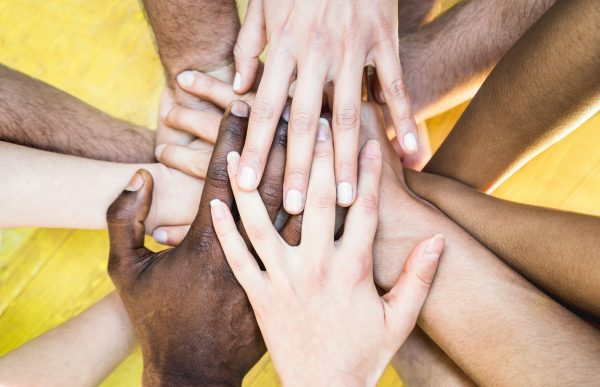 Representation Matters
But does it? Why does it matter? And who does it matter to? In a world full of chaos, disharmony and inequality should this be a priority? We say yes – it's imperative. Now is the time to be the change we want to see and drive the direction of the new normal to be one which is better, more sustainable and fulfilling for all. Who are we? The founders of Afro Leads (two sisters, both proud British Ghanaians brought up in Yorkshire), for whom it was crucial to launch a platform that had representation at its core.
Afro Leads is an online resource, created to showcase UK Black excellence.  It's also a platform that aims to represent the many facets or permutations of what it is to be Black and British.  
In its simplest form, the basic definition of representation is how certain people or communities are portrayed.  Growing up as 80s babies, there was a real lack of representation across a number of sectors for us, which is one of the reasons why representation matters so much to us.  
Since 2020 and the resurgence of the Black Lives Matter movement, discussions around representation and diversity have increased in a vast array of working environments, social circles, media and sports.  It's more important than ever that institutions, businesses and the general public take these matters seriously, not just because it's the right thing to do, but also because diverse voices improve innovation, reflect their consumer base and increase creativity. 
From the perspective of Black Northern females, the topic of "representation" goes further.  Having someone that represents us, who looks like us, has similar lived experience as us, has influence to advocate and provide a voice for specific issues that pertain to us is incredibly important.  It goes further than just being represented ourselves – we recognise and appreciate how welcoming, engaging and allowing diversity of thought from the myriad of cultures which make up the population on these collection of isles brings a global perspective on pressing issues such as food insecurity, poverty and climate change. How else will we ever truly live in a world that has real equity? 
There is a phrase that is quite well known when discussing representation – "you cannot be what you cannot see".   This is very much the lived experience of many marginalised people.   Ethnically diverse people can sometimes lack encouragement, belief and motivation due to the lack of realistic examples of people that look like us succeeding.  We can relate to this notion during periods of our lives too, not having Black teachers, Black mentors or mainstream positive media coverage of Black people whilst growing up.  What is also worth noting is the reverse experience of our white counter parts who grow up in a world were whiteness is represented everywhere, thus experiencing the reverse knock-on effect as marginalised groups, that of succeeding and enhancing their network due to positive representation.
The Leeds International Festival is a "festival of new ideas & innovation" where attendees can watch and join in with discussions and narratives from world-leading thinkers.  This year, the programme of events is jam packed with some notable guest speakers, blog writers and contributors from all backgrounds.  We are particularly excited to see this year is the individual panel event with Kanya King (Founder of the MOBOs). Talk about representation and Black British excellence in the UK!  Check out the full programme here.