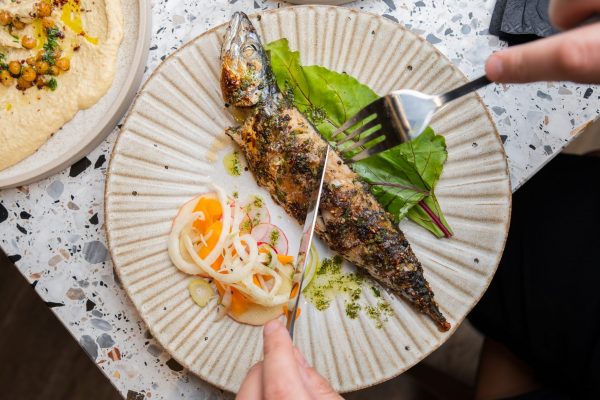 The Cultural Power of Food
In the melting pot of cultures that is the United Kingdom today, food plays a fundamental role in enriching multiculturalism and allowing different traditions, ethnicities and backgrounds to connect. As a love language, memory trigger and means of coming together shared by all, the food gives us common ground – a medium to communicate, assimilate and learn.
Throughout history, areas in which families lived, seasonality and affordability determined what a family ate and what flavour or taste preferences may have developed. Today, geography and food availability are not the same barriers they once were. Food and culture are interwoven. Through food, people can not only connect to their cultural identity, but celebrate others.
Food works as a unifier. There is little more levelling than sitting down with a group of people to break bread. There is a ritual and a celebration to it. Many religions demonstrate their faith around it. The processes involved in preparing, serving and sharing certain foods and drinks might appear simple, but they often carry important social and cultural significance. Recipes and dietary practices can be used to transmit knowledge from one generation to the next.
Eating is a sensual act, and as such, evokes an emotional reaction. Everyone has a favourite meal; a dish that they eat in celebration, as a source of comfort, as an act of nostalgia. What we eat and how we eat it can tell us a lot about our emotional state at that time. Food is a  mechanism for communication.
The UK hospitality sector benefits from a diverse range of global influences, with immigration often to thank for the world-leading standards of international cuisines available here. Now, with our political, social and economic climate increasingly polarised and unstable, it's crucial we continue to accept, embrace and enjoy the vibrant food and gastronomic ingenuity sitting right on our doorstep, thanks only to multiculturalism.
In our western culture of food abundance, there is the opportunity to eat a different cuisine every day of the week. We demand variety, we want flavour and there are increasing options at our fingertips. Immigration has helped to increase the appetite for 'exotic' ingredients. Across the UK, the selection of produce available  has grown exponentially from an 'international foods' aisle in some supermarkets to supermarkets all of their own. Of course, these international supermarkets have existed for some time, but their customer base is no longer exclusively those who culturally identify with that cuisine.
The public palette has also become more refined. This greater understanding of nuance within food styles can be seen through the variety in the restaurant scene. 'Italian' no longer equates to basic pasta, pepperoni pizza and garlic bread. Stuzzi in Leeds specialises in Sicilian small plates; there is now an appetite for Neapolitan style pizza alongside Detroit style pizza and consumers know the difference. People going out for an Indian meal can now choose from Northern or Southern Indian food and street food from Delhi or Bombay.
In 2021, UNESCO listed 25 food and drink-related traditions that are recognised as part of its Representative List of the Intangible Cultural Heritage of Humanity. The list includes everything from truffle hunting in Italy to dolma in Azerbaijan and washuko in Japan.   The list grows as more cultural traditions are discovered. In 2022, the Ukrainian culture of borscht cooking made the List of Intangible Cultural Heritage in Need of Urgent Safeguarding.
"Ukrainian borscht is a traditional dish that is cooked with broth combined with beetroot, sugar beet or fermented beet juice. There are many versions, and the practice entails the recipe, cooking method and occasion, according to which a certain variety is prepared. The practice dates back centuries and is passed on within families, with children participating in the preparation. An expression of hospitality, Ukrainian borscht unites people of all ages, genders and backgrounds at the table. It is also used in ritual practices and viewed as a lifestyle and identity marker. Since the beginning of the armed conflict in February 2022, the element is threatened by various factors including the displacement of bearers from their communities of origin and from the cultural contexts necessary for the cooking and consumption of borscht in Ukraine. It is a case of extreme urgency."
The UK has always been a melting pot of cultures. The intermingling of communities through food at home is commonplace for those who grew up in the UK with heritage from another country. When we can't physically travel to far flung lands, food has the power to transport us. The increased popularity of quality home cooking encourages the use of organic ingredients and highlights nutrition. The popular chefs of our time encourage people to be more adventurous in their meals made at home. We can fulfil the desire to be experiential and celebrate different cultures around the world through the wealth of ingredients available to us.
The universal Language of food of food is one of the topics are this years #LIFI22 with a keynote talk from Yotam Ottolenghi. "Like any other human activity, cooking is hugely enriched by interaction between cultures. I can't wait to discuss culinary diversity and multiculturalism at Leeds International Festival of Ideas."