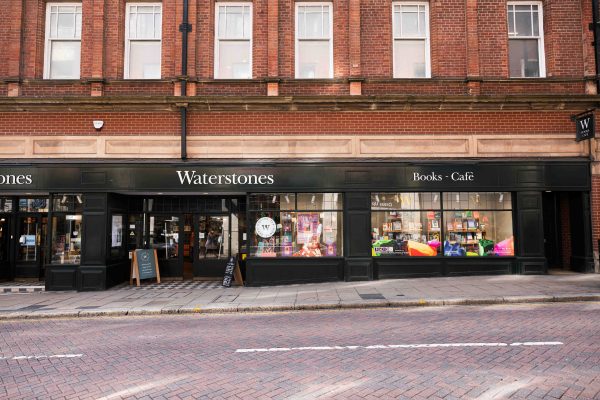 Waterstones invites you to delve deeper
As we edge eagerly towards LIFI23, we are excited to announce the continuation of our collaboration with British book retailer Waterstones. 
To celebrate, the book-selling giant has announced it will open a pop-up shop at the venue of the festival. Here, books will be sold to guests that relate to the broad range of topics available at LIFI23, including books from speakers. This continues the successful pop-up at last year's festival.
LIFI Book Club 
Alongside the pop-up shop at LIFI23, you can see the festival being celebrated within the Waterstones branch in Leeds. The Albion Street Waterstones has decorated its high street window with the LIFI23 artwork, adding to the overall buzz of the festival seen throughout the city. 
We asked the team at the shop to recommend a list of books ahead of the festival. From George Ronibot's 'Regenesis', to Val McDermid's 'Forensics – Anatomy of Crime'; Guy Shrusbole's 'Who Owns England?', to Bessel Van Der Kolk's 'The Body Keeps The Score', you can be sure to prolong your fix of the thought-provoking conversations on offer. With current themes including True Crime, Politics, Women's Health and Climate Change all on the table, you'll not be short of interesting reads to satisfy your deepest curiosities.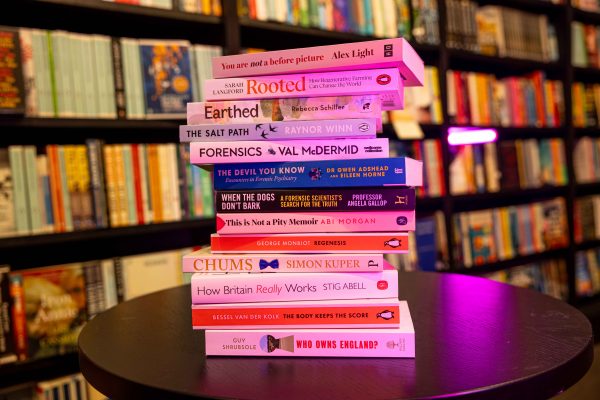 For a full list of books hitting the Waterstones shelves this year, and the talks they are in relation to, please see below. 
Women's Health
You are Not a Before Picture – Alex Light
It's Probably Your Hormones – Mary Ryan
Green Living
Earthed – Rebecca Schiller
Regenesis – George Monbiot
Rooted- Sarah Langford
True Crime
When the Dogs Don't Bark – Angela Gallop
Forensics – Val McDermid
The Devil You Know – Dr Gwen Adshead and Eileen Horne
Grief
This is Not a Pity Memoir – Abi Morgan
Salt Path – Raynor Winn
The Body Keeps the Score – Bessel Van Der Kolk
Political Systems
Chums – Simon Kuper
How Britain Really Works – Stig Abell
Who Owns England – Guy Shrubsole