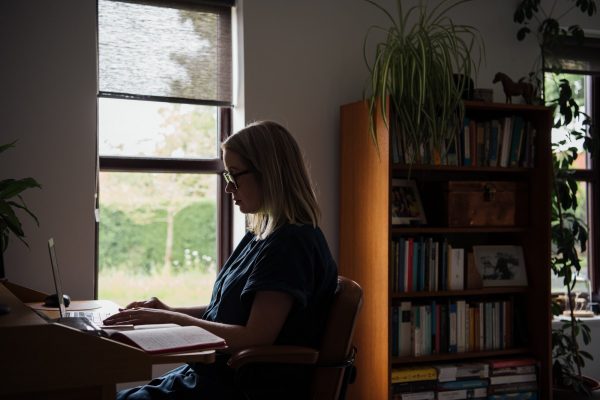 Why are we so bad at talking about grief?
Ahead of our event How do we Talk about Grief? we asked Laura McDonagh from the brilliant Project Grief to talk about the subject. 
In a world where taboos are becoming less, well, taboo, there's one issue that still gets people tongue-tied: grief.
"In this world, nothing is certain except death and taxes," Benjamin Franklin wrote in 1789. And America's Founding Father was right: we're all going to die and, unless we're incredibly lucky – or incredibly lonely – we're all going to experience the loss of someone we love. When you think about it, it seems like a strange conversational exception to make.
So why aren't we talking about it? Some would argue that a misguided sense of Britishness is to blame. Brits are culturally notorious for their 'stiff upper lip', a phrase made popular by P.G. Wodehouse with his 1960s novel of the same name. But emotional repression is only a partial explanation – a mere symptom rather than the cause.
In the 19th century, the Victorians were well-known for their elaborate mourning rituals. After the death of her husband Albert, Queen Victoria led the way in bereavement etiquette, retiring almost completely from public life. Famously, she dressed in black for 40 years, and her commitment to sorrow sparked a whole set of mourning trends among her subjects, including a rise in death portraits – photographs of the deceased laid out before burial, or even propped up with other relatives for one last family snap.
But the scale of loss during World War I acted as a tipping point in terms of British attitudes towards death. The death of 700,000 soldiers led to an unprecedented sense of grief in Britain; 1 in 3 people lost a close family member; and almost everyone knew someone who had been killed. Repatriation was a patchy, inconsistent policy; thousands of bodies were never recovered. Families were denied the closure of a funeral, and multiple losses made elaborate mourning practices impractical. Keeping grief hidden became a national coping strategy.
Post-war advances in medical science and public sanitation coupled with a simultaneous decline in religious faith also impacted on contemporary attitudes towards death and grief. Whereas Victorians – especially those in the lower social classes – accepted death as an inevitable and frequent visitor, now we tend to live longer, healthier lives. A positive change overall, albeit one that made death – and therefore grief – feel less imminent and perhaps even less relevant. Until, of course, it isn't.
""In this world, nothing is certain except death and taxes..""
Benjamin Franklin in 1789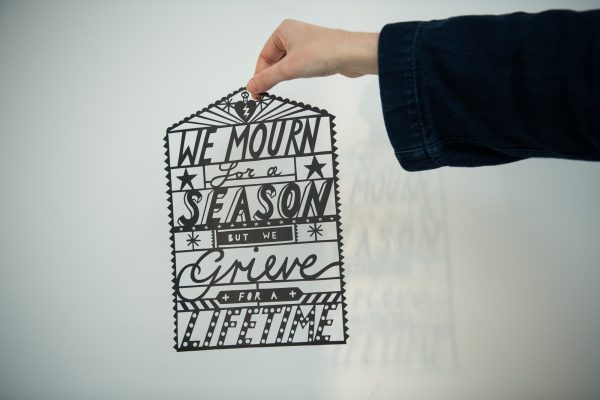 In the UK, though, awkwardness around addressing death and grief still prevails, to the point where only 36% of British adults have made a will. We don't like to think about our own mortality – even if our refusal will make life even harder for our loved ones when we're no longer here. Deathmin – a catchy portmanteau of 'death' and 'admin' – is an often unforeseen challenge, especially after a sudden passing. If you know, you know.
One recent event has challenged our belief that death only happens to other people, however: coronavirus. And for many of us, whether we were bereaved or not, a sudden disruption to our comfortable routines changed us, whether it made us braver, more resilient, more grateful or something else altogether. Nearly three years on, we can perhaps see that the outcomes weren't all bad: research commissioned by Co-op Funeralcare has found that almost half (47%) of adults in the UK now feel more compassionate towards people who are grieving than they did before the pandemic began.
So perhaps there's hope for a sea-change in public attitudes towards bereaved people. The online grief community is quietly thriving – on Instagram, hashtags like #griefjourney and #griefsupport have been used hundreds of thousands of times, and accounts like @thegriefcase bring grieving people together virtually and in real life through meet-ups. Griefcase founder, artist Poppy Chancellor, set up the group after her dad died in 2016. "I think Instagram's a great way to change the conversation about grief," she says. "It's so shareable. You might not have the words, but you can forward something on to someone and say 'This is how I feel.'"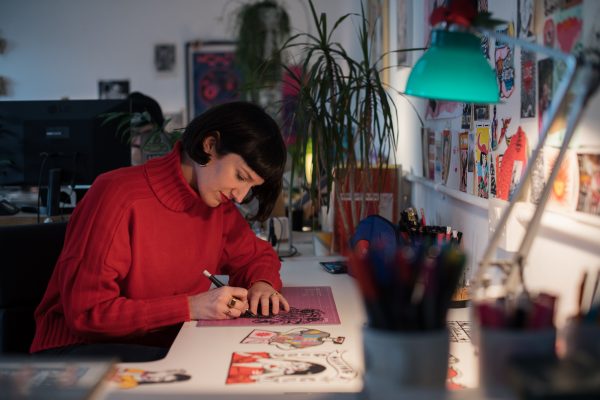 "I think Instagram's a great way to change the conversation about grief, It's so shareable. You might not have the words, but you can forward something on to someone and say 'This is how I feel.'"
Poppy Chancellor (Griefcase)
And in 2022, a group of high-profile friends including Helena Bonham Carter and Dame Judi Dench launched the idea of Celebration Day – a day put aside to collectively and explicitly celebrate the dead. The event has just celebrated its first birthday, prompting the National Trust to donate 5000 trees for people to plant in memory of loved ones.
Grief is unavoidable, inescapable; as Helena Bonham Carter put it, "it's a f***er." No one wants to spend their life in a state of existential crisis paralysed by the thought of their imminent demise or a profound loss. But talking about our experiences – our ugliest emotions, our pain and our fear – is a way of bringing them out of the shadows. And by doing that, we can find strength in realising that we're not alone.
–
Further reading – https://www.bbc.co.uk/news/uk-england-36389581