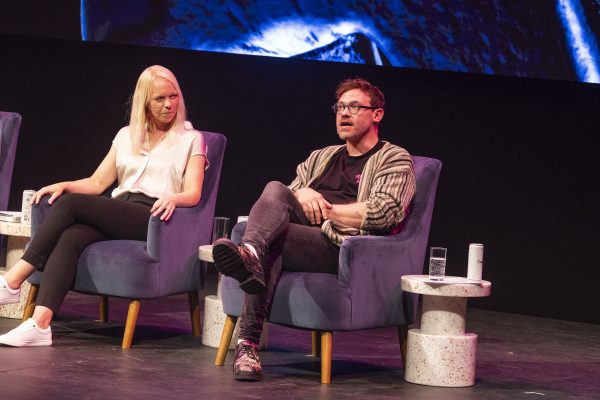 LIFI23 How Do We Talk About Grief?
Experienced universally but felt so uniquely, grief will find its way into our lives and affect us in ways sometimes impossible to articulate. Manifesting in all forms, shapes and sizes, why does grief often have the ability to get us a little tongue tied?
This conversation explored how grief can evolve during our lives, welcoming stories of loss and looking at the importance of talking about its ever-changing effect on our mental health.
Bringing their unique perspectives, the panellists considered the multiple ways people react to loss, why we mourn for those we've never met, the impact of losing someone during COVID-19, how grief affects living relationships, and the ways we can support loved ones with their grief.
Panellists: Dame Prue Leith, Jamilla Hussain, Silvan Luley, Lucy Turner and Will Young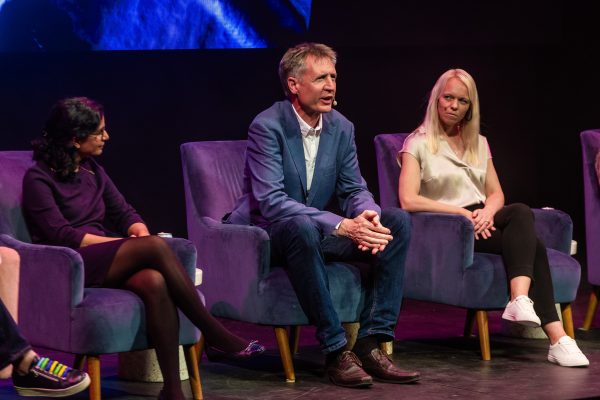 Top 5 Takeaways
Grief is not linear. We can grieve for years before someone/something has gone and we can grieve for years afterwards. 

A lot of people feel guilt after a loss. It is important to understand that it is very natural. 

There is no right way of grieving. It is alright to do everything your way.

Grief can drive a wedge through relationships, so it is really important to communicate and try to find a way of compromising. 

There should not be a judgment about who you are grieving over. And no expectations on when you have to stop grieving.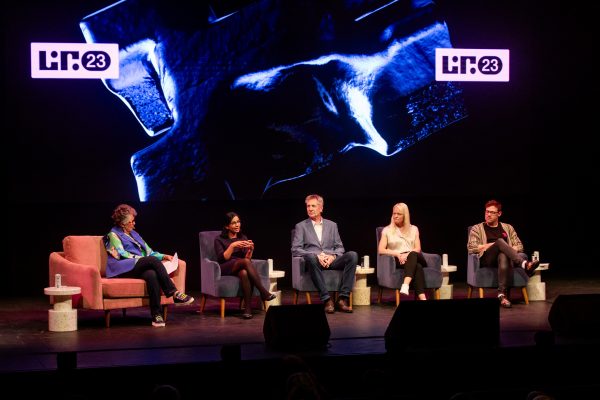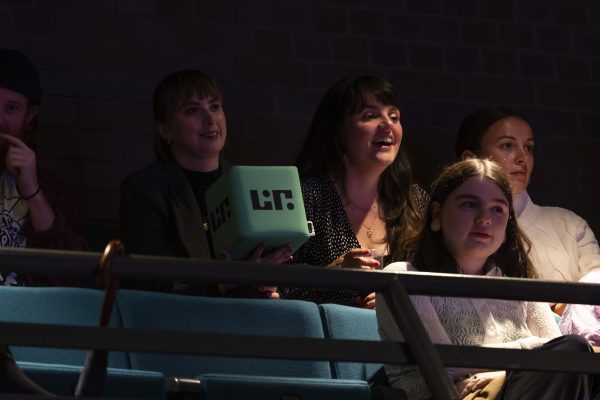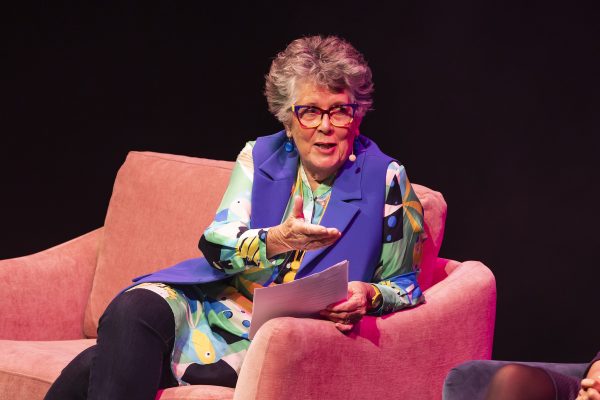 Related Books
This is Not a Pity Memoir – Abi Morgan
An ordinary day. The end of ordinary life.
One morning in June, Abi had her to-do list – drop the kids to school, get coffee and go to work. Jacob had a bad headache so she added 'pick up steroids'. She returned home and found the man she loved and fought and laughed with for twenty years lying on the bathroom floor. And nothing would ever be the same again.
But this is not a pity memoir. It's about meeting your person. And crazed late night Google trawls. It's about the things you wished you'd said to the person that matters then wildly over-sharing with the barista who doesn't know you at all. It's about sushi and the wrong shoes and the moments you want to shout 'cut'. It's about the silence when you are lost in space and the importance of family and parties and noise.
It's the difference between surviving and living. It's a reminder that, even in the worst times, there is light ahead. It's a love story.
Find this book on Waterstones HERE. 
Salt Path – Raynor Winn
For Raynor Winn and her husband Moth, the cruellest of diagnoses and the simultaneous collapse of their business opens an unexpected door to salvation through a journey which over its length transforms into a sweeping narrative of inner courage and nature's ability to heal.Just days after Raynor learns that Moth, her husband of 32 years is terminally ill, their home and livelihood is taken away.
With nothing left and little time, they make the brave and impulsive decision to walk the 630 miles of the sea-swept South West Coast Path, from Somerset to Dorset, via Devon and Cornwall.
They have almost no money for food or shelter and must carry only the essentials for survival on their backs as they live wild in the ancient, weathered landscape of cliffs, sea and sky. Yet through every step, every encounter, and every test along the way, their walk becomes a remarkable journey.
The Salt Path is an honest and life-affirming true story of coming to terms with grief and the healing power of the natural world. Ultimately, it is a portrayal of home, and how it can be lost, rebuilt, and rediscovered in the most unexpected ways.
Find this book on Waterstones HERE.
The Body Keeps the Score – Bessel Van Der Kolk
Eschewing traditional talk and drug therapies for groundbreaking holistic treatments, Van Der Kolk's acclaimed analysis of traumatic stress has grown in stature to become one of the pre-eminent texts on this contentious issue.
The effects of trauma can be devastating for sufferers, their families and future generations. Here one of the world's experts on traumatic stress offers a bold new paradigm for treatment, moving away from standard talking and drug therapies and towards an alternative approach that heals mind, brain and body.
Find this book on Waterstones HERE.
Related Podcasts 
Griefcast  
My goal right from the beginning was that I wanted it to be a podcast that, when it stopped, you didn't feel worse," says Cariad Lloyd, host of Griefcast, a weekly interview podcast where media personalities share stories about loved ones they've lost. "We're all in this club that no one asked to join, and it's really helpful when you realize there's other people in the club. Part of grief is feeling quite isolated, so when you realize, 'Oh, it's not just me,' It does help." In each episode, Lloyd makes space for natural, unhurried conversations for her guests to talk about death where, in her words, "Nobody's going to change the subject."
Listen: HERE.
Grief Out Loud
Remember the last time you tried to talk about grief and suddenly everyone left the room? Grief Out Loud is opening up this often avoided conversation because grief is hard enough without having to go through it alone. We bring you a mix of personal stories, tips for supporting children, teens, and yourself, and interviews with bereavement professionals. Platitude and cliché-free, we promise! Grief Out Loud is hosted by Jana DeCristofaro and produced by The Dougy Center for Grieving Children & Families in Portland, Oregon.
Listen: HERE.
Good Mourning Grief 
Good Mourning shines a light on what grief is really like with honesty, hope and humour. Hosts Sally Douglas and Imogen Carn are two mates who are real, truthful, a little bit sweary and on a mission to help others feel less alone after loss. No topic is off limits as they speak to inspiring guests about all things grief and share tips and advice on how to cope from their community of fellow grievers across the globe. A grief support group in a podcast, it's a space where you'll feel understood, connected to others and even have the odd 'aha!' moment where everything you're experiencing starts to make more sense. Most importantly, you'll feel less alone.
Listen: HERE.
End of Life University 
Dr. Karen Wyatt, hospice physician and author of "7 Lessons for Living from the Dying," interviews experts on all aspects of the end-of-life, including: caring for the dying, funeral and burial practices, planning for the end-of-life, conscious dying, grief and loss, caregiver support, afterlife, death and the arts, and community initiatives to improve end-of-life care. 
Listen: HERE.
Further Help 
If you, or someone you know, has been personally affected by the topic of this discussion, the below guides and charities may be useful. 
UK Grief Charities 
Helpful Websites
Related TEDTalks